Let your shoes speak louder than your words! With superstar Cardi B and Reebok's new collection, you have a chance to be vocal and fashionable at the same time!
Reebok Shoes And Cardi B: The Perfect Collab!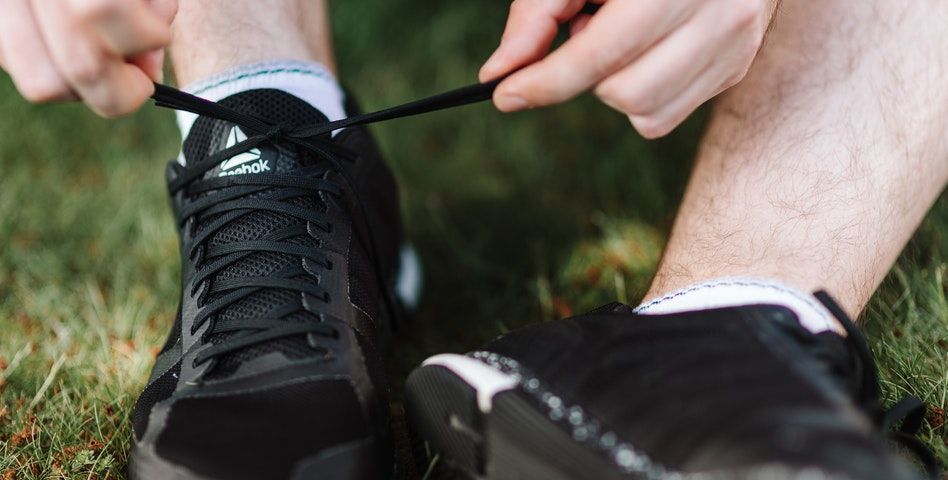 This collab is the talk of the town for all good reasons. A, it's Cardi B- a vocal, expressive, and vibrant diva and B, it's Reebok- expert in the finest range of products.
Why Did They Collaborate?
Cardi B, who is a super popular rapper, rose to fame through her exceptional talent. With her tracks topping the charts and her style making the headlines, who wouldn't want to collaborate with her?
Growing up in the Bronx, she had witnessed poverty, had studied in below-the-average public school, and had witnessed domestic violence too. Punching all the problems in the face and rising to fame has been an inspirational journey. Why wouldn't a brand collaborate with an icon, especially the one who relates to its story?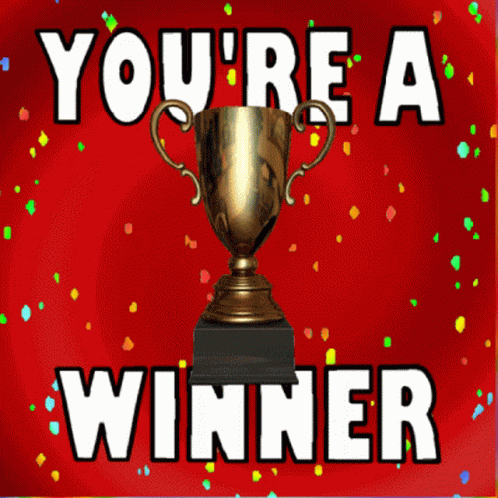 Reebok has also worked hard to defeat its competitors and come up with everything that makes them extraordinary and stay in the race. Reebok and Cardi B, both take their businesses seriously. And this is what works for them.
Let's Unveil The Reason Behind Their Collab!
Reebok and Cardi B have collaborated to let everyone scream their 'individuality' loudly! Do you know the motto behind this latest range of products?
✔️
'To be true to yourself'
When it comes to fashion, clothing, or footwear, Cardi B is as expressive as her music. In her own words, she says, ''Whatever hair color I have on my head, that's what decides what type of outfit I'm going to wear because not everything goes with your hair color. That's why I switch it up.'' From head to toe, from lyrics to music, she is keen on being perfect, always!!! But at the same time, she acknowledges everyone's personality.
There's a common vision shared by Cardi B and Reebok- 'To respect every body type and let everyone express the way they are.' Keeping this in mind, their collaboration makes products to let all body types enjoy themselves and feel confident.
What's New Today?: Fresh Arrivals!
Exclusive Reebok's shoes for men and women have always been in the limelight. But this time, it's Cardi B and Reebok's stupendous collection with-
🔥
'Bold Colors, Bold Attitude'
The latest collection covering dramatic proportions and statement silhouettes is the highlight of the fashion industry today! If you also wish to add some spice to your style, explore the latest attractive range of their products. Explore the List Of Cardi B, Reebok Fresh Arrivals, right here!
Cardi B Classic Leather V2 Women's Shoes - Pink Fusion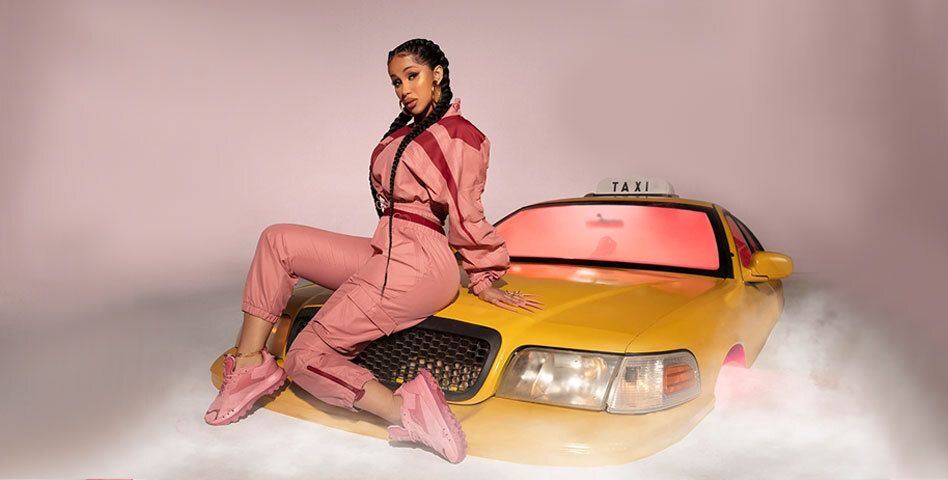 These cool and bold Reebok pink fusion-colored shoes are so vibrant that anyone can fall in love with them. With textile upper with suede overlays, lace closure, rubber outsole, and textile lining, nothing can beat its quality and design.
Cardi B Classic Leather V2 Women's Shoes - Chalk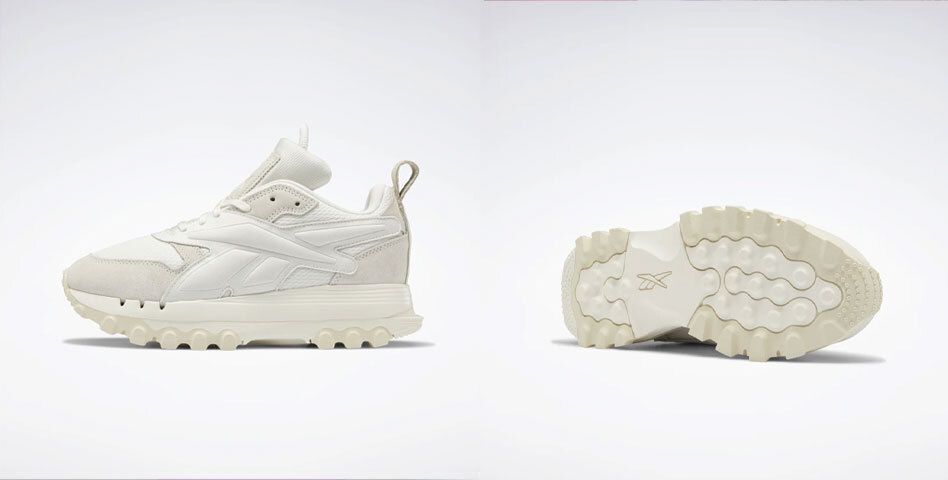 Textile upper with suede overlays, lace closure, textile lining, and available in chalk and alabaster colors, this shoe piece is super classy. These Reebok Cardi B latest shoes will simply add charm to your life! This is a must-have!
Cardi B Classic Leather V2 Women's Shoes - Quartz Glow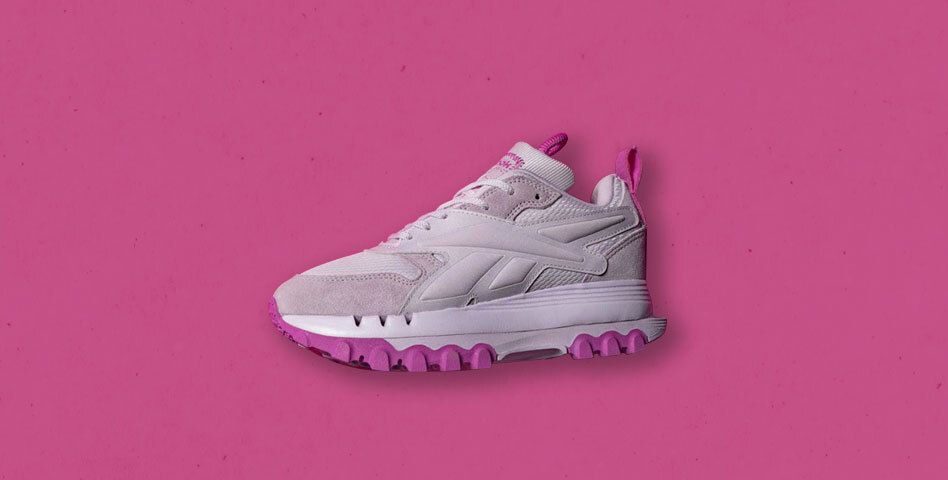 You can not afford to miss these Cardi B Reebok shoes for women at all! This product with textile upper with suede overlays, lace closure, and textile lining is a must-have. Just look at the color! It is also available in ultraberry shade. A perfect pair of shoes to go with casual dates and evening outings.
Why Buy Reebok Shoes For Women?
This is the perfect range of shoes for your favourite women who want some inspiration. Cardi B, who is an inspiration herself, who speaks bold, who stays bold, and who stands up for life is representing this exclusive Reebok shoe range. Trust her, trust Reebok and trust your heart. Speak up, take risks and step ahead to cross the hurdles!!! While you jump over obstacles with these shoes, you''ll feel exteremely satisfied and happy!

''Libras like to take risks!''
Cardy B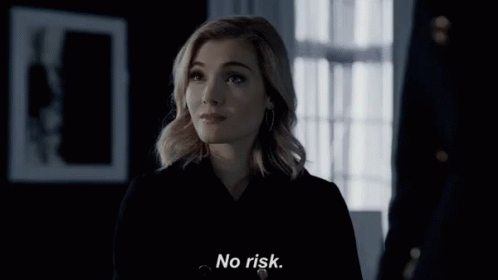 Even if you ain't a libra, just be fearless enough to try new things. This is what Cardi B means! This is what Reebok aims to say!
Can't Miss The Chance! How To Buy Reebok Sneakers?
Reebok shoes for women are available with CouponGini. You can explore exclusive Reebok promo codes and get what you wish to buy. With CouponGini, you'll be able to save extra and enjoy your favorite star's range of shoes.
How To Dress Up With Cardi B Reebok Shoes?
You can buy the latest range of Reebok Cardi B Shoes and flaunt yourself in whatever way you want. Do you know what you can pair with these Reebok shoes for women?
With maxi or mini dresses,
With shorts,
With skirts,
With jeans or loose bottoms,
Even with pop shiny clothing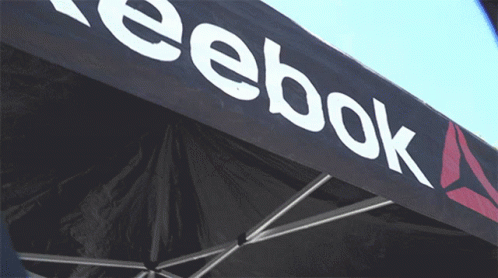 So, Then What Next?
Next, you need to buy these bold and beautiful designer shoes to feel on top of the world. Your wardrobe needs something different, something extraordinary, and something that speaks for you! Try exclusive Reebok coupon codes from CouponGini to get some extra discount on this latest range of products. After all, the more you save money, the happier you will be!