Summer is a vibrant season that brings warmth and a lot of fun activities to enjoy. Some people may already have travel plans to a favorite vacation destination. Needless to say, a wardrobe update is definitely needed.

One of the best things about summer is that you get to wear whatever you want! It's the time to show off your summer body. Thus, you would want an outfit that complements your physique and makes you feel confident.

Then, what's better than adding some classic casual summer dresses to your wardrobe?

Buying a sundress that is lightweight, breezy, and fits you well is the best way to highlight your body's curves and other features. So, if you are thinking about what dresses to buy, no need to spend hours searching aimlessly for summer dress ideas.

We've compiled this article featuring the most popular casual sundress ideas to transform your wardrobe and start your summer with style!

1) Casual Striped White Mini Dress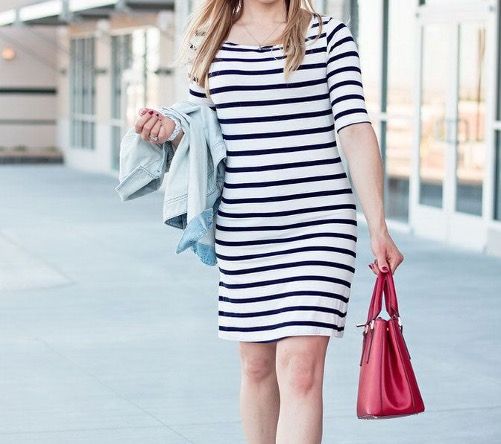 You are sure to look amazing in a casual striped white mini dress with upper to mid-thigh length. It is a classic choice that is perfect for casual wear on any occasion throughout summer.

It is both comfy, stylish, and non-restrictive, so you can enjoy full mobility while looking classy. Furthermore, you can accessorize it with a belt, a layer of chains, and other accessories according to your unique style preferences.

2) V Neck Midi Dress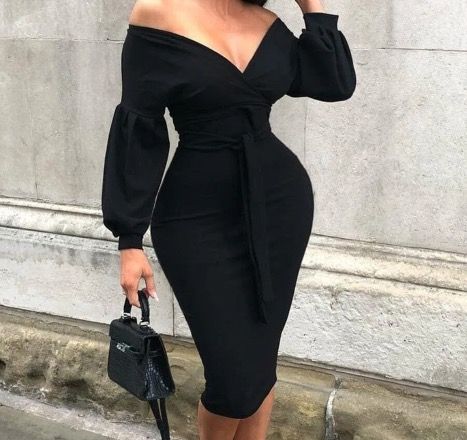 A midi-length dress with a plunging V-Neck is ideal for casual wear, formal, and special occasions. It's the perfect summer outfit for a naturally sexy look that gives the best glimpse of your cleavage.

It accentuates your feminine features and intrinsically attracts attention. In addition, the midi length is an excellent way to flaunt your sensual legs. Thus, you should certainly consider adding a V Neck Midi Dress to your summer closet.
3) Off the shoulder Tie-Dye Bodycon Dress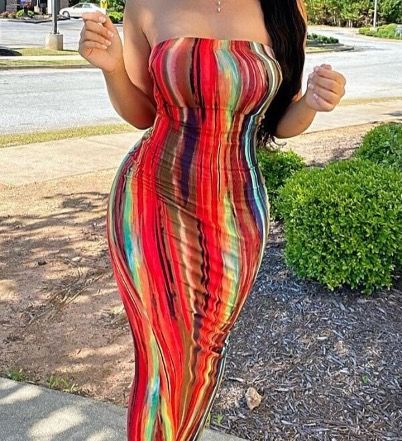 An Off the Shoulder BodyCon Dress with a stunning Tie-Dye pattern is a must-have in your summer closet. The tie-dye clothing trend took the internet by storm and quickly became widely popular. It didn't slow down unlike other fashion trends and is still one of the most preferred looks for summer dresses.

Moreover, it's an excellent fashion choice to show off your smooth and beautiful skin in summertime. It is a versatile and fashionable choice perfect for the summer and fall seasons. Thus, whether you are going for an intimate date, casual outing, or attending a house party, an off-shoulder casual dress is sure to turn heads!

4) Trendy Printed Maxi Dress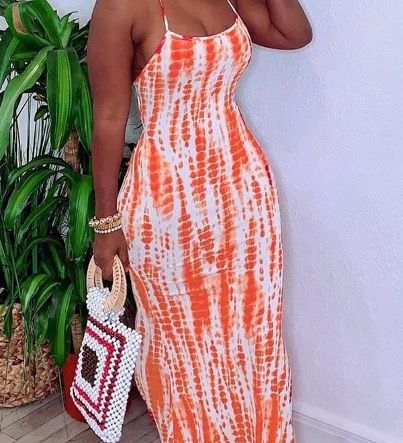 A printed maxi dress is an excellent fit that will hug your curves in all the right places and help you achieve an effortlessly chic look. It exudes a feminine charm and an aura of sophistication.

Moreover, casual maxi dresses can be worn on various formal and casual occasions such as a dinner date, eating out with friends or family, beach vacations, and so on. Thus, if you like to wear a long summer dress during the warm weather, you should update your closet with a selection of trendy printed maxi dresses.

5) Backless Camisole Dress

There's absolutely nothing more tempting and captivating than donning a well-fitted backless cami dress that complements your silhouette perfectly. It gives a full view of your back while its delicate straps enhance the allure.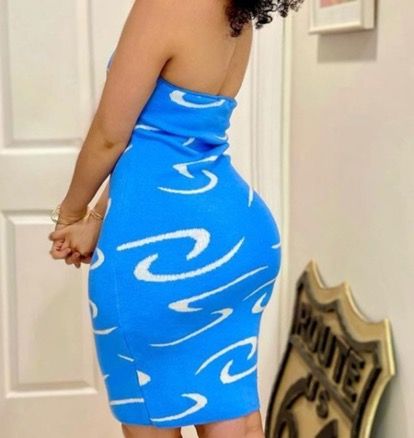 Therefore, when you want a romantic and playful casual look, then a backless camisole dress must be in your go-to summer wardrobe. Simply browse the selection at Lovely Wholesale and choose from the extensive range of cami dresses available in modern prints, colors, and styles for a vibrant summer-ready closet.

Additional Styling Tips

The key to looking perfect in your summer wardrobe is how well you put together the look. Thus, here are a few additional tips to help you improve your style game and achieve a swoon-worthy summer look:

You can pair your summer dress with a pair of heels, open-toed shoes, or flats for a casual look.

For a Bohemian-style look, you can accessorize with a small necklace, pendant, earrings, and a summer hat on top.

In fall, you can wear a denim jacket on top of the summer dress for a chic look.

When you are ready with your list of summer dresses to buy, explore the extensive selection of fashionable and affordable sun dresses for women, shoes, sexy lingerie, jewels, and accessories at LovelyWholesale supplies. You will find the best selection of summer clothing in all sizes including plus-size summer dresses, casual maxi dresses, and summer dresses for parties.

Additionally, SAVE MONEY ON YOUR ORDERS by using the exclusive LovelyWholesale coupon codes and get excellent deals & discounts!

So what are you waiting for? Update Your Summer Wardrobe Today!
Related Articles: