Spring into Savings: Making the Most of Your Spring Season
Spring is a season of renewal and growth, where everything around us seems to come to life again. It's a time when the days get longer, the temperatures get warmer, and the flowers start to bloom. As we embrace the spirit of the season, we can also take advantage of the many opportunities it brings, including spring sales. In this blog post, we'll explore some ways to make the most out of your spring season and how spring sale shopping can be a great way to do just that.
Embrace the Season
Spring is a beautiful season, full of colors, and a sense of renewal. It's the perfect time to step outside and appreciate the beauty of nature. Take a walk in the park, go for a bike ride, or simply sit outside and enjoy the sunshine. As the weather gets warmer, there are endless opportunities to get outside and enjoy the natural world.
How about some outdoor activities?
In addition to outdoor activities, spring is also a great time to get involved in community events. Many towns and cities host festivals and fairs that celebrate the season. From farmers' markets to flower shows, there's something for everyone. By getting involved in these events, you can meet new people, support local businesses, and make the most of the season.
Refresh Your Environment
Spring is a season of cleaning and organizing. Take advantage of this time to declutter your home, donate items you no longer need, and freshen up your living space.
A clean and organized home can have a significant impact on your mental health and well-being.
As you clean and organize, consider updating your decor to reflect the season. Add some colorful accents, such as throw pillows or curtains, to bring a sense of freshness and energy to your space.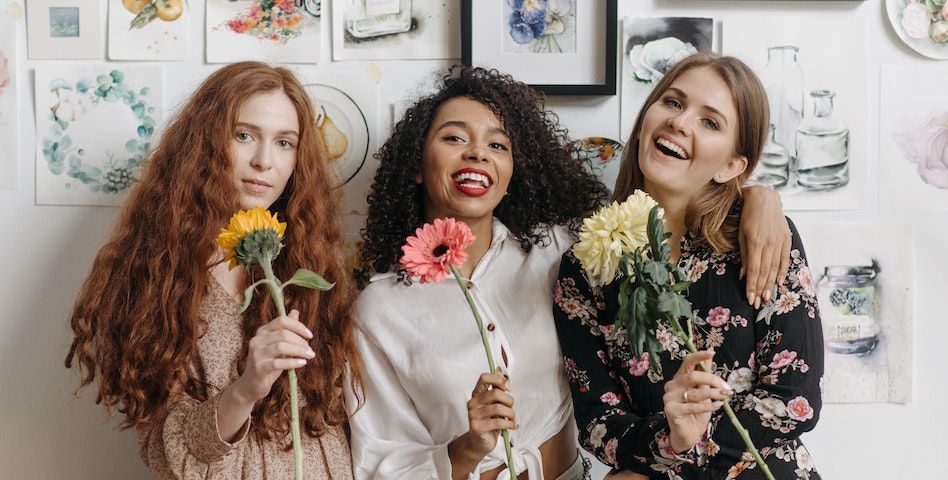 Add some spark to your wardrobe
In addition to refreshing your home, spring is a great time to update your wardrobe. As you pack away your winter clothes, take the opportunity to reassess your wardrobe and add some new pieces for the season. Look for items that are lightweight and versatile, such as sundresses or shorts, that can be dressed up or down. By updating your wardrobe, you'll feel more confident and ready to take on the season.
Set Goals and Make Plans
Spring is a time of new beginnings, making it the perfect time to set personal and professional goals. Take some time to reflect on what you want to achieve in the coming months and create a plan to get there. Whether it's learning a new skill, starting a new hobby, or advancing your career, the possibilities are endless. By setting goals and making plans, you'll have a clear sense of purpose and direction for the season ahead.
Not to forget travel!
In addition to personal and professional goals, spring is also a great time to plan for travel. Whether it's a weekend getaway or a long vacation, there are plenty of destinations to choose from. By planning ahead, you can take advantage of off-season rates and avoid the crowds!
Spring Sale Shopping: A Great Way to Save
Spring is also a great time to take advantage of spring sales and save money on the items you need or want. With the change of season, retailers often offer discounts on clothing, home goods, outdoor gear, and more. By shopping during spring sales, you can get the things you need at a fraction of the cost.
How to find the best spring season deals?
To find the best deals, start by researching the stores and brands that you're interested in. Look for their promotions and discounts on their website or through their email newsletters. You can also check social media platforms for exclusive sales and offers. Additionally, consider signing up for loyalty programs, which often offer discounts and rewards.
Why not let CouponGini sort it for you? It's a one-stop-solution! You can find almost all the stores and brands from various categories at one single place.
Saving money during spring sales by shopping online is the best way! You may get free shipping, easy returns, and exclusive deals. By shopping online, you can compare prices and find the best deals without leaving your home. Plus, you can save even more by using exclusive promo codes, which are available on CouponGini.
CouponGini is a website that offers exclusive promo codes for a variety of stores and brands. By using these promo codes, you can save money on your purchases and make the most of your spring shopping. With a wide range of stores and brands available, you're sure to find something that meets your needs and budget.
What are some exclusive spring sale promo codes?
BILLABONG
''You can get 30% OFF on men and women fashion using voucher this spring sales''
2. CROCS
Crocs is offering extra 25% on products with code.
3.  TROY BILT
It is offering $20 OFF on orders above $150
4. TOMTOP
It says shop this spring and get exciting offers on code.
5. LOOK FANTASTIC
Apply code and get discount at checkout !
6. ADIDAS
Shop sale and get 20% OFF
7. Carters
It says spring deal from $5 only!
Conclusion
Spring is a season of renewal and growth, full of opportunities to embrace the natural world, refresh your environment, set goals, and save money. By taking advantage of spring sales and using exclusive promo codes on CouponGini, you can make the most of your spring season while staying within your budget. Whether you're looking for new clothes, home goods, or outdoor gear, there's something for everyone. So, get out there, embrace the season, and make the most of your spring shopping!
Also Read!